Crystal Creek Mountain Lodge is the perfect location for large gatherings including family reunions and weddings.
Family Reunions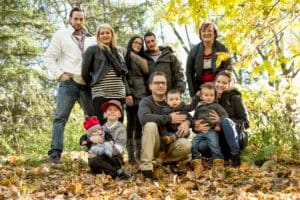 Reunite your extended family with a fishing trip during the day and a challenging game of Scrabble after dinner on the deck.
Crystal Creek Mountain Lodge is the perfect place for family reunions.  We have plenty of room for you to coordinate group activities and family dinners.  There's ample room for the little ones to run around and play while the grown ups reminisce about the good ol' days.  Plus, there are so many outdoor activities near Crystal Creek Mountain Lodge that everyone will be able to find things to do that meet their individual interests, too!
Our Lodge has accommodations to sleep 19 people and we are pet-friendly.  Contact us directly for specific room information so you can plan ahead for your guests.
Weddings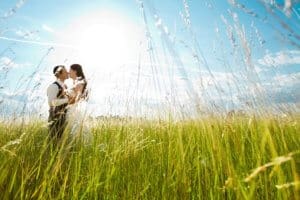 With wide, blue skies and mountains in the distance, there's nothing quite as beautiful as an outdoor wedding in Southern Oregon.  We have a variety of settings to choose from for the ceremony of your dreams throughout our 100-acre property including picturesque ponds and meadows.
Hold your ceremony and reception in the same location!  We have plenty of outdoor areas for you to set up for a reception lunch or dinner.  Use the caterer of your choice, and we give you access to our commercial kitchen facility. It's able to accommodate food preparation for large numbers of guests.
After your wedding, rest and relax with us in the quiet solitude of the Klamath Basin.  Start your lives together with a canoe trip out on the pond and a little stargazing under the night skies.
Think Crystal Creek Mountain Lodge might be the right place for your event?
Give us a call and let's talk about your plans!  We can provide you with many more details and help you get started on creating a memorable event!